But does this argument really hold up? Consider that human brains did not evolve to discover their own origins either. And yet somehow we managed to do just that. Perhaps the pessimists are missing something.
Mysterian arguments
If McGinn is right that our brains are simply not equipped to solve certain problems, there is no point in even trying, as they will continue to baffle and bewilder us. McGinn himself is convinced that there is, in fact, a perfectly natural solution to the mind–body problem, but that human brains will never find it.
Mind-boggling theories
Mysterians typically present the question of cognitive limits in stark, black-or-white terms: either we can solve a problem, or it will forever defy us. Either we have cognitive access or we suffer from closure. At some point, human inquiry will suddenly slam into a metaphorical brick wall, after which we will be forever condemned to stare in blank incomprehension.
Another possibility, however, which mysterians often overlook, is one of slowly diminishing returns. Reaching the limits of inquiry might feel less like hitting a wall than getting bogged down in a quagmire. We keep slowing down, even as we exert more and more effort, and yet there is no discrete point beyond which any further progress at all becomes impossible.
Is a question still a "mystery" if you have arrived at the correct answer, but you have no idea what it means or cannot wrap your head around it? Mysterians often conflate those two possibilities.
Mysterians also tend to forget how mindboggling some earlier scientific theories and concepts were when initially proposed. Nothing in our cognitive make-up prepared us for relativity theory, evolutionary biology or heliocentrism.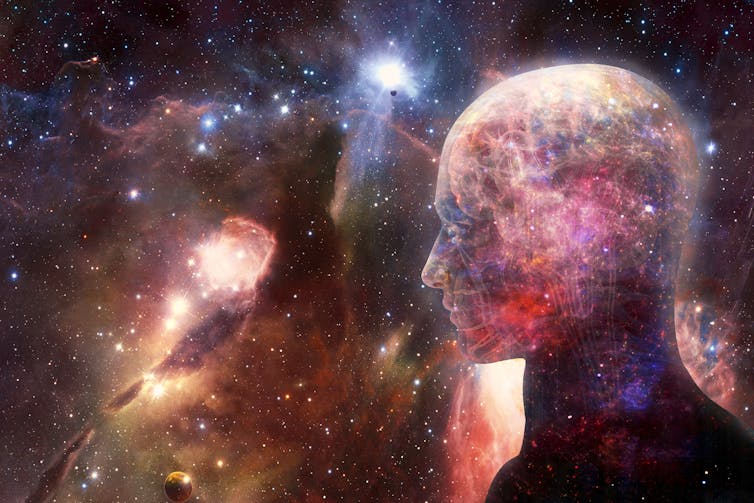 Mind extensions
All these devices extend the reach of our minds by "translating" physical processes into some format that our sense organs can digest. So are we perceptually "closed" to UV light? In one sense, yes. But not if you take into account all our technological equipment and measuring devices.
Mathematics is another fantastic mind-extension technology, which enables us to represent concepts that we couldn't think of with our bare brains. For instance, no scientist could hope to form a mental representation of all the complex interlocking processes that make up our climate system. That's exactly why we have constructed mathematical models and computers to do the heavy lifting for us.
Cumulative knowledge
Most importantly, we can extend our own minds to those of our fellow human beings. What makes our species unique is that we are capable of culture, in particular cumulative cultural knowledge. A population of human brains is much smarter than any individual brain in isolation.
And the collaborative enterprise par excellence is science. It goes without saying that no single scientist would be capable of unravelling the mysteries of the cosmos on her own. But collectively, they do. As Isaac Newton wrote, he could see further by "standing on the shoulders of giants". By collaborating with their peers, scientists can extend the scope of their understanding, achieving much more than any of them would be capable of individually.
Today, fewer and fewer people understand what is going on at the cutting edge of theoretical physics – even physicists. The unification of quantum mechanics and relativity theory will undoubtedly be exceptionally daunting, or else scientists would have nailed it long ago already.
The same is true for our understanding of how the human brain gives rise to consciousness, meaning and intentionality. But is there any good reason to suppose that these problems will forever remain out of reach? Or that our sense of bafflement when thinking of them will never diminish?
Mysterians are inviting us to imagine the existence of a class of questions that are themselves perfectly comprehensible to humans, but the answers to which will forever remain out of reach. Is this notion really plausible (or even coherent)?
Alien anthropologists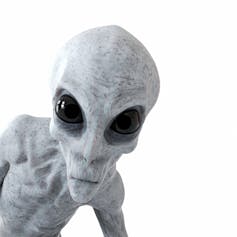 To see how these arguments come together, let's do a thought experiment. Imagine that some extraterrestrial "anthropologists" had visited our planet around 40,000 years ago to prepare a scientific report about the cognitive potential of our species. Would this strange, naked ape ever find out about the structure of its solar system, the curvature of space-time or even its own evolutionary origins?
There was no writing, no mathematics, no artificial devices for extending the range of our sense organs. As a consequence, almost all of the beliefs held by these people about the broader structure of the world were completely wrong. Human beings didn't have a clue about the true causes of natural disaster, disease, heavenly bodies, the turn of the seasons or almost any other natural phenomenon.
Our extraterrestrial anthropologist might have reported the following:
Evolution has equipped this upright, walking ape with primitive sense organs to pick up some information that is locally relevant to them, such as vibrations in the air (caused by nearby objects and persons) and electromagnetic waves within the 400-700 nanometer range, as well as certain larger molecules dispersed in their atmosphere.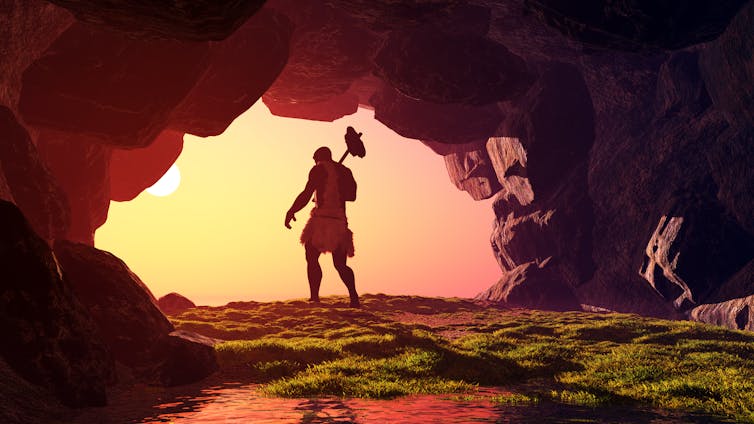 However, these creatures are completely oblivious to anything that falls outside their narrow perceptual range. Moreover, they can't even see most of the single-cell life forms in their own environment, because these are simply too small for their eyes to detect. Likewise, their brains have evolved to think about the behaviour of medium-sized objects (mostly solid) under conditions of low gravity.

None of these earthlings has ever escaped the gravitational field of their planet to experience weightlessness, or been artificially accelerated so as to experience stronger gravitational forces. They can't even conceive of space-time curvature, since evolution has hard-wired zero-curvature geometry of space into their puny brains.

In conclusion, we're sorry to report that most of the cosmos is simply beyond their ken.
But those extraterrestrials would have been dead wrong. Biologically, we are no different than we were 40,000 years ago, but now we know about bacteria and viruses, DNA and molecules, supernovas and black holes, the full range of the electromagnetic spectrum and a wide array of other strange things.
The verdict: biology is not destiny
The thought experiment above should be a counsel against pessimism about human knowledge. Who knows what other mind-extending devices we will hit upon to overcome our biological limitations? Biology is not destiny. If you look at what we have already accomplished in the span of a few centuries, any rash pronouncements about cognitive closure seem highly premature.
I think it's time to turn the tables on the mysterians. If you claim that some problem will forever elude human understanding, you have to show in some detail why no possible combination of mind extension devices will bring us any closer to a solution. That is a taller order than most mysterians have acknowledged.
It is quite true that we can never rule out the possibility that there are such unknown unknowns, and that some of them will forever remain unknown, because for some (unknown) reason human intelligence is not up to the task.